There are two ways to use your AT&T Merlin phone. One is the traditional way where the phone is sitting on your desk using its normal desk stand. Then there are those times you need to hang your Merlin phone on the wall. Many Merlin customers are unsure of how to keep the handset from falling off when they hang their phone up.
It is easier than you think and just takes a few minutes and flat head screwdriver. Follow the steps listed below, and you should be all set.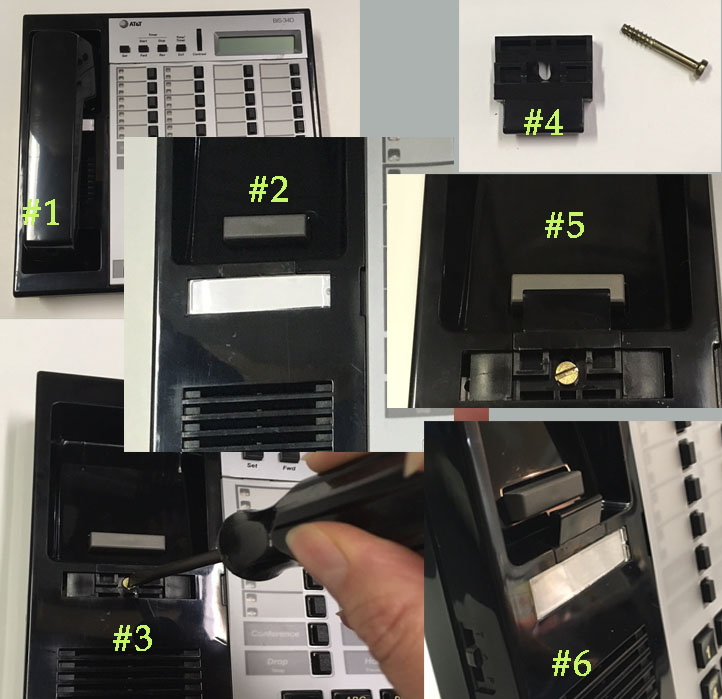 Steps:
1. Remove handset from phone.
2. Find area code plastic and paper (the white bar located under the handset). Remove.
3. Use flat head screw driver to remove screw.
4. Take tab out, remove screw from tab.
5. Flip tab 180 Degrees and put back in phone, you should have it sticking upwards and kind of outwards. Once it is in correctly, reinsert screw.
6. Replace white area code paper and clear plastic.
Now your handset will not fall of when your Merlin phone is hanging on the wall.